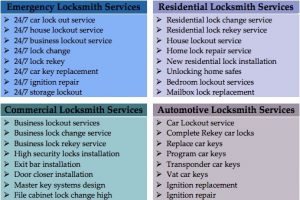 Best Locksmith in Los Angeles
Finding a locksmith in Los Angeles who is trustworthy and reliable can be a struggle sometimes. Locks tend to protect your belongings and to trust a stranger can be difficult. Quick Locksmiths have been in service for over a decade and has earned the right to be named the best locksmith in Los Angeles. We only hire the best locksmiths. Our Locksmith technicians are trustworthy, reliable, friendly, and will get the job done fast! We provide all locksmith services needed from residential locksmiths, commercial locksmiths, to car locksmith, and many more.
We have the most highly trained locksmith technicians and they are super friendly! All of our Locksmith technicians have had a numerous amount of training and experience. Our locksmiths have voluntary certificates and have state licenses. They are more than just qualified, but they are trustworthy, reliable, and will do everything possible to please their customers. Trying to find us? Search us on google, yelp, or type in "Locksmith Services"
Quick Locksmiths are not only known for their reliable customer service, trustworthy technicians, and getting to you in a high speed, but they are also known for their incredible prices. Before our locksmith's technicians start on your job they will verify the price with you, not only will they give you the best prices, but they are also negotiable! Our number one goal is to make sure that our customers are more than happy and will do everything possible to please their customers.